ZSPHP Special Application Pump Head
Special Application Pump Head
Adjustable linkage for reduced handle force.

Swivel pump head for flexible fixturing.

Wide range of operating pressures to select from.

Design for tight mounting space, backup manual power or lower pressure and high flows.

Design for applications when pumps oil tank need to be changed.


ZSPHP and ZSPHH handle construct by Aluminum Alloy which dimension be 22 * 600 mm.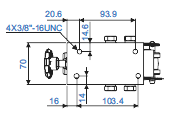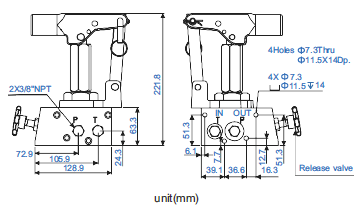 Model Number

Pressure Rating

Volume

Max. Handle Eff.

Weight

psi(bar)

c.c/stroke

kgf

kg

ZSPHP-50

750(50)

75

36

5

ZSPHP-70

1000(70)

35

48

5

ZSPHP-210

3000(210)

22

54

4

ZSPHP-450

6500(450)

9

54

4

ZSPHP-700

10000(700)

5

54

4