ZP389 3 inh Mini Polisher
5/16″-24
Features:
Composite Motor Housing
Handle Exhaust
Low Noise 80 dB(A)
Specification
Free Speed: 3200 rpm
Pad Size: 3(75) inch(mm)
Spindle Thread: 5/16″-24
Air Consumption: 91(3.2) l/min(cfm)
Length: 4.6(116) inch(mm)
Net Weight: 1.59(0.72) lb(kg)
Sound Level: 80 db(A)
QR Code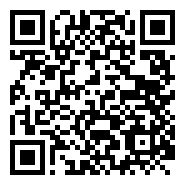 Related products
ZDS-66122 4-1/2 inch, 5 inch Dia. Disc Sanders Each model includes ZDS-66122 Disc Pad Assembly for slotted center-hole abrasive discs. Gearless motor for reduced maintenance and downtime. Governor-controlled to maintain RPM under heavy load. Removable side handle.
Read more