ZSPE-554 Hydraulic Electric Pump for Torque Wrench
Hydraulic Electric/Torque Wrench Pump
External adjustable pressure regulator.

Retract side internal relief valve protects tool.

ZSPE-554TQ series: just use with Hydraulic Torque Wrench.

ZSPE-554TQJ series: just use with Hydraulic lift applications.

Opt eight 1/4″ ports (include female and male couplers with dust cap), that can synchronize work for 4 hydraulic wrench.

It can be set automatic stop moving as motor idle running till 20

Safety start: After stopping, need to press another start button to continue.


Heat Exchanger Kit: Design air cooling to avoid pump overheating and costly repair from long work periods.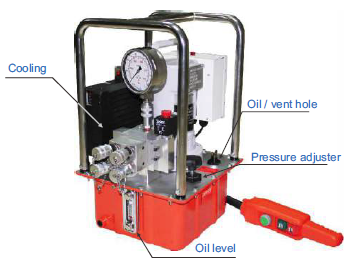 Custom build your Electric/Torque Wrench Pump:

O.Type
TQ= just use in Torque Wrench
TQJ= using in lift applications
1.Voltage
1= 115V
2= 230V
2.Hz
5= 50Hz I 60Hz
3.Phase
1= single phase
4.Reservoir (Lx0.26= gal)
8= 8L(2.1 gal)
20= 20L(5.2gal)
*User can order suitable reservoir.
5.Manifold (include 1/4″ male-female coupler)
1= 1 manifold with 1 male and 1 female coupler
2= 1 manifold with 2 male and 2 female couplers (standard)
3= 1 manifold with 3 male and 3 female couplers
4= 1 manifold with 4 male and 4 female couplers
6.Optional
W= Wheel
O= Cool system
G= Pressure Gauge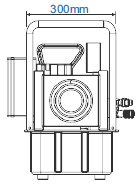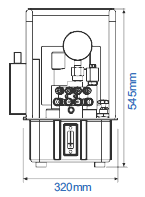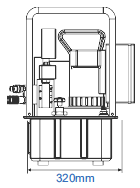 Model




Number

rpm

dB(A) at Idle and 700bar

Motor

Amp at




700bar

Flow rate @115VAC(l/min)

oil tank

Usable oil

Weight oil

kW(hp)

A

0(bar)

50(bar)

350(bar)

700(bar)

L

L

kg

ZSPE-554

12000

80

0.84(1-1/8)

20/110V

11.3

7.1

1.2

0.9

8

7

32

13/230V