ZDG-S220 Industrial 1/4 inch Air Die Grinder
ZDG-S220 Industrial 1/4 inch Air Die Grinder
Can be used as sander for expandable / flap wheels, brushes.

Specification
Size of Collet : 1/4(6) inch(mm)
Free Speed : 2200 R.P.M.
Operating Air Pressure : 90(6.2) PSI(bar)
Avg. Air Consumption : 5(141) cfm(l/min)
Net Weight : 2(0.92) lbs(kgs)
Overall Length : 8-5/8(220) inch(mm)
Min. Hose Size : 3/8(10) inch(mm)
Air Inlet Size : 1/4 inch-NPT/PT
QR Code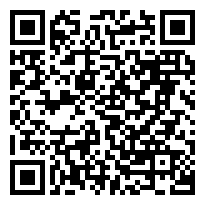 Related products
Die Grinder / Angle Die Grinder
ZP319 90° Air Angle Die Grinder The ZP319 Angle Die Grinder is ideal for high speed grinding and polishing. It can be used in finishing dies and metal molds, smoothing and shaping sheet metal and cast iron, weld finishing and other high speed polishing applications. Can use with 1/4″(6mm) or 1/8″(3mm) grinding accessories.
Read more